Connor-Winfield Corporation
The Connor-Winfield Corporation is a privately held, US based electronic product manufacturer. After incorporation in 1963, Connor-Winfield focused primarily on designing and manufacturing quartz based timing circuits and oscillators for use in a wide variety of electronics applications. In the 1990's, Connor-Winfield expanded into other product areas while maintaining a continued focus on its core timing roots.
Connor-Winfield's frequency control products are used in a wide variety of applications including telecommunications, LAN and WAN products, computer, and other microprocessor and electronic equipment. We specialize in designing custom and semi-custom frequency control products but also offer a broad line of standard oscillator products and non-crystal based oscillators.
Core Value and Business Conduct Policy Statement
At Connor-Winfield, it is our policy to conduct our business affairs honestly and in an ethical manner. That goal requires each individual in the organization to accept responsibility to promote integrity and demonstrate the highest level of ethical conduct in all of our activities. Activities that may adversely impact our reputation or integrity should be avoided. The key to achieving our business goal and complying with this Code is exercising good judgment. This means following the law, doing the "right" thing, and acting ethically even when the law or internal policy is not specific.
This Code applies to all employees, officers and Directors of Connor- Winfield and its subsidiaries and branches in all locations.It is based on the Company's core values, good business practices and compliance with applicable law.
Managers set an example for other employees and are often responsible for directing the actions of others. Every manager and supervisor is expected to take necessary actions to ensure compliance with this Code, to provide guidance and assist employees in resolving questions concerning the Code and to permit employees to express any concerns regarding compliance with this Code. No one has the authority to order another employee to act contrary to this Code.
Quality Policy
Connor-Winfield Corp. is committed at all levels to meeting all customer requirements and increasing customer satisfaction through the continual measurement, review and improvement of our products, services, and the effectiveness of the quality management system. "Our Customers Win through Quality Products, Timely Delivery, and Superior Service."
ISO Certification
We believe that quality begins well before our products are ever assembled. By maintaining our ISO 9001 Quality System certification, continuous improvement to our processes is a commitment we make to constantly go beyond the expectations of our customers. For us, quality is not just a technique or system, it is an all encompassing and uncompromising philosophy to produce products that not only precisely meet our customers' quality requirements, but also surpass them in every way.
Some of our models are supplied to us by non-US-based manufacturing partners. These products are covered by our normal warranty, but they are not included in the scope of our quality system which is limited to products we design and manufacture directly. Our non-US manufacturing partners operate quality systems conforming to the ISO 9001 standard and we rely on them to manufacture quality products meeting advertised product specifications. You can tell these products by the term "Low Cost" in the Keyword column on our website product finder search results, and by the non-US country of origin designation on the shipping documents accompanying the products. If you would like additional information about our non-US manufacturing partners, please feel free to ask us.
View Our ISO9001:2015 Certificate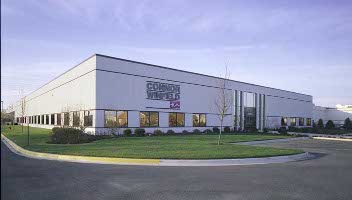 Environmental Mission Statement
Connor-Winfield is committed to conducting corporate business in a globally responsible manner that is consistent with principles that are sensitive to the environment. We understand that we have a vital role to play in sustaining our environment. Therefore, we will take an active role in reducing the environmental impact of our operations and products. Further, we pledge to our stakeholders that we are in compliance with all local, state, and federal environmental regulations, and that wherever possible, we will strive to reduce the environmental impact of our business operations.
To demonstrate our commitment to these principles we:
Have been CFC free in all of our manufacturing operations since 1994
Have embraced RoHS principles and now offer a broad range of compliant products
Meet all applicable environmental, health and safety-legal requirements to which we subscribe in the countries where we do business
Have incorporated the principles outlined in the EICC (Electronic Industry Code of Conduct) as an internal company policy
Will maintain active programs to reduce our use of consumables (energy, water, materials, etc)
Will work with our employees to provide and maintain a safe and healthy workplace
Will be transparent by publicly disclosing environmental management system aspects including any regulatory fines or penalties
To date Connor-Winfield has not incurred any regulatory fines or penalties.
View our ISO14001 Environmental Management System manual.
View our Conflict Materials Policy.
View our Environmental Goals and Metrics Statement.
Subsidiaries
Connor-Winfield's subsidiaries and business units include Connor-Winfield Global Timing Solutions, NavSync, Ltd. and Janus Remote Communications.
Connor-Winfield Global Timing Solutions
Connor-Winfield Global Timing Solutions encompasses two quartz crystal operations; a crystal oscillator design manufacturing group, and a timing products group that specializes in designing synchronous clocks, PLL modules, special function ASICs for telecommunication and data communication applications, and global position system (GPS) based timing solutions for synchronous Ethernet applications.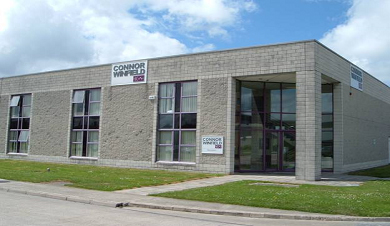 Janus Remote Communications
Janus Remote Communications provides state-of-the-art wireless products and services as well as custom design solutions for the global M2M marketplace. The Janus online store offers a wider variety of wireless devices, including Telit Wireless Solutions GSM/GPRS products, Janus custom wireless products, Taoglas antennas, Janus Data Services, and a multitude of other products to make wireless integration effortless.